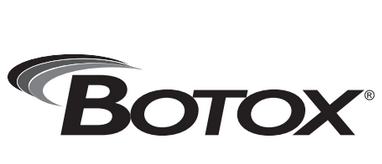 Is Botox® Right for You?
Can Botox really help reduce my wrinkles?
Yes Botox can help! Let OrangeTwist help you reverse the signs of aging. Botox Cosmetic is the first and only FDA-approved prescription product that temporarily improves the appearance of both moderate to severe frown lines between the brows and moderate to severe crow's feet in adults.*
Why do I get those wrinkles anyway?
Repeated muscle contractions from squinting and frowning over the years are one of the reasons your skin can crease and furrow. That's why you keep seeing those moderate to severe crow's feet or frown lines when you look in the mirror. Botox targets one of the underlying causes of crow's feet and frown lines, those repeated muscle contractions.
How does Botox help fix my lines, wrinkles and brow creases?
Botox Cosmetic injections are the most commonly performed cosmetic procedure used to help reduce the appearance of facial wrinkles through minimally invasive injections. These injections are made from botulinum toxin A, a therapeutic muscle-relaxing agent approved by the FDA for several different uses. When injected into the skin, it can block the nerve muscles that are responsible for the repetitive actions that cause fine lines and wrinkles, smoothing them away for a younger and more refreshed appearance.* Have a look at the results!
Botox Before and After Pictures
When can I expect results from my Botox Treatment?
After treatment, the appearance of your wrinkles may begin to improve within 24 hours, with most wrinkles releasing gradually over the next five days. Most patients usually achieve their desired goals after just one injection, although additional treatment sessions may be required in the future. The outcomes of Botox injections typically last up to four months, with some patients reporting results lasting up to a full year.*
Is OrangeTwist a good choice for my Botox Treatment?
As a leader in non-invasive cosmetic treatments, OrangeTwist specialists, led by renowned Dr. Grant Stevens, have years of experience administering the art of Botox injections. Check out the before and after slider images below and schedule your appointment with a specialist today!
*Individual results may vary with different patient experiences.
Appointments
Ready to see the results for yourself? Schedule your consultation today.