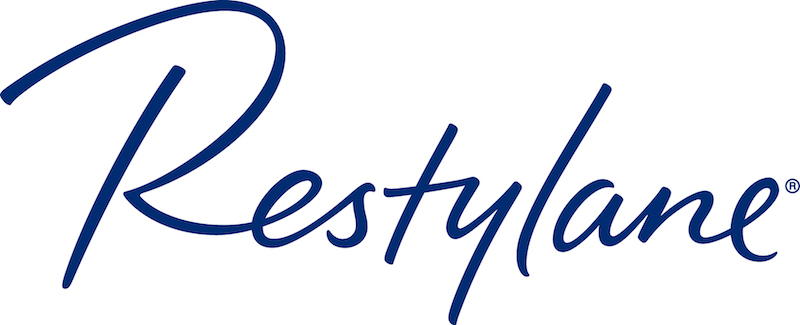 A Natural Look that Lasts
The Restylane® line of products offers tailored treatments for individual, natural-looking results*
Would you like to get rid of your wrinkles or enhance your lips, but the idea of surgery sounds too extreme? Now you can! Women and men in Orange County have discovered Restylane, Restylane Lyft, and Restylane Silk as a simple, effective solution. These synthetic dermal fillers can help you meet your goals without the worry of an allergic reaction. Designed to act like the body's own naturally produced hyaluronic acid, these fillers visibly reduces facial wrinkles and folds and adds smooth, silky definition to lips.
What is Restylane?

Natural-looking, long‑lasting results
With over 28 million treatments worldwide and counting, the Restylane line of hyaluronic acid fillers is used to smooth away wrinkles and fine lines Restylane & Restylane Lyft, create fuller and more accentuated lips (Restylane Silk), and add lift and volume to the cheeks Restylane Lyft. All Restylane products work to enhance facial features and give long-lasting, yet non-permanent results.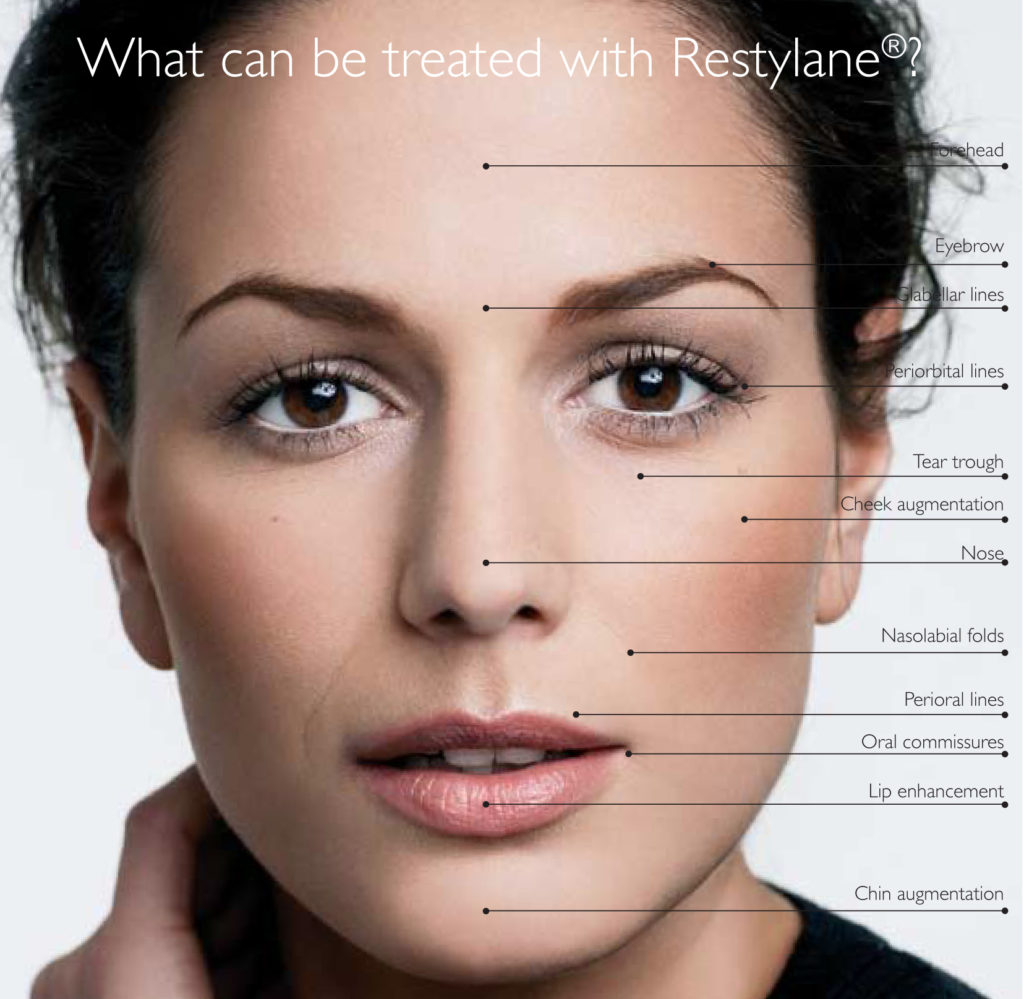 How does Restylane work?
Over time, the natural fat that surrounds the cheeks and lips begins to deteriorate, resulting in sagging skin, more prominent wrinkles and a reduction of volume. Through nonsurgical injections, they are specifically designed to add fullness to the cheeks and midface area, lip area, and facial wrinkles, which can result in a more natural-looking, youthful appearance.
This filler contains hyaluronic acid in the form of a crystal-clear gel. They are injected into the skin to fill out lips, wrinkles, or folds. Once in your skin, they create volume, resulting in a healthy and vital appearance. When injected into the lip they can restore a fuller, more natural and sensuous look. In contrast to other biodegradable implants, Restylane are not extracted from animals. This means no risk of allergic reaction. Therefore, they are perfectly safe to use instantly without pre-testing.
Fine lines on the upper and lower lip that are not severe enough to require laser resurfacing, smooth and fill nicely with Restylane. Deeper wrinkles and folds in the cheek areas (nasolabial, melolabial and oral commissures at the corners of the mouth) respond well using Restylane and Restylane Lyft. Lip enhancement created by Restylane Silk lasts up to twice as long as standard collagen implant treatments.
What can you do to help combat the signs of aging with RESTYLANE?
The good news is that you can do something about the signs of facial aging with a product in the Restylane family — to help reveal a younger-looking you.
With minimal downtime and no surgery, these fillers are used to:
Add volume and fullness to the cheeks

Correct moderate to severe facial wrinkles and folds and "smile lines," the lines from your nose to the corners of your mouth

Treat "lipstick lines" or perioral lines around the mouth and to create fuller, more accentuated lips
That means you get minimally invasive, clinically proven, natural-looking results to help achieve the look you want. Talk a specialist at OrangeTwist today to determine if the Restylane family of products is right for you.
What is a Restylane treatment like?
The treatment is performed by injecting the filler under your skin. Since no allergy pre-test is needed, the whole procedure takes less than 30 minutes. Pain relief is usually not needed, but many patients like the added comfort provided when we apply an anesthetic cream about an hour before the injections. Lip enhancement is preceded by an anesthetic block for upper and lower lips so the treatment is painless.
How long does Restylane results last?
You can see lasting results for up to 18 months with Restylane; 12 months in the cheeks and 6 months in facial wrinkles and folds, such as nasolabial folds, with Restylane Lyft; and 6 months with Restylane Silk.*
Restylane Before and After Pictures
How long does it take Restylane treatments to work?
Depending on your volume needs, most treatment appointments last less than an hour and begin to work almost immediately by adding volume to smooth away wrinkles. As clear gel formulation of hyaluronic acid, the products act like your body's own hyaluronic acid (and eventually break down naturally). Each filler is designed for a specific purpose.
Contact OrangeTwist today to see if Restylane is right for you!
*Individual results may vary with different patient experiences.
Go Ahead, Let's Get Started!
Appointments
Ready to see the results for yourself? Schedule your consultation today.