Revolutionary Laser Treatments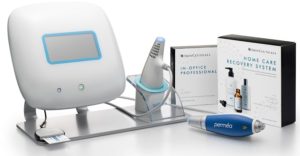 Clear + Brilliant – safe, non-surgical and non-invasive gentle laser treatments that help fight the natural effects aging has on skin. It helps improve tone and texture and gives skin a radiant, youthful glow. Clear and Brilliant can create a more even skin canvas, with a noticeable reduction in the appearance of pores. It is a perfect complement to individual beauty and lifestyle regimens.*
When it comes to our skin, we put a lot of trust in products and professionals to help us do all we can to fight the signs of aging. We all want to hold on to that youthful look and feel as long as we can. Clear and Brilliant is a revolutionary, gentle laser skin care treatment, clinically proven to fight the effects of aging skin.*
Learn more about Clear + Brilliant Laser Treatments here at OrangeTwist.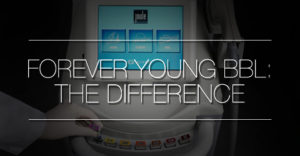 Forever Young BBL is the only laser treatments device that has been shown to change the expression of genes associated with aging, longevity, and increased lifespan. With regular Forever Young BBL treatments, patients' skin looks clear, smooth, and much younger. Forever Young BBL is a revolutionary, gentle IPL treatment, clinically proven to fight the effects of aging skin.
The treatment of photo-aged skin with pulsed, visible BroadBand Light (BBL) is proven to dramatically improve the appearance of aging skin. The treatment has the ability to reduce or eliminate hyperpigmentation, fine lines, wrinkles, and other visible signs of aging.*
See how the Forever Young BBL / IPL Laser Treatments by OrangeTwist can help you.
*Individual results may vary with different patient experiences.
Go Ahead, Let's Get Started!
Appointments
Ready to see the results for yourself? Schedule your consultation today.