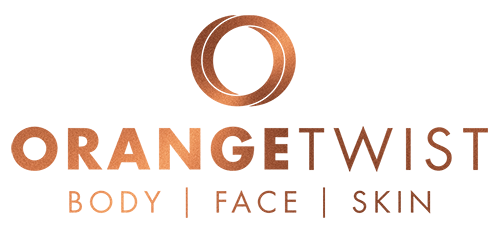 Dr. Grant Stevens explaining how the new CoolAdvantage CoolSculpting applicator really is an advantage! CoolSculpting in 35 minutes!
OrangeTwist's Medical Director Dr. Grant Stevens announcing the brand new Cool Advantage CoolSculpting Applicator
Grant Stevens, MD Wins RealSelf 100 Award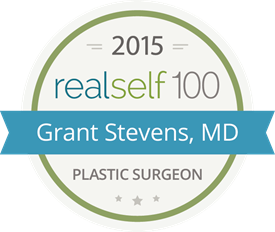 Orange County Plastic Surgeon Recognized as Top Social Influencer in Cosmetic Surgery
Newport Beach, CA – March 29, 2016 – Local physician Grant Stevens, MD is one of 100 doctors in the nation to receive the prestigious RealSelf 100 Award, out of nearly 13,000 board certified specialists with a presence on RealSelf—the leading online community helping people make confident choices in elective cosmetic procedures.
OrangeTwist Grand Opening in San Juan Capistrano!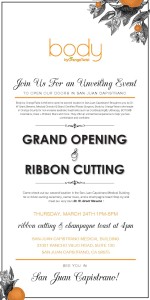 We are so excited to share our Grand Opening and Ribbon Cutting with you!!
Please join Clint Carnell, Dr. Grant Stevens, San Juan Capistrano Chamber with the OrangeTwist team for our Grand Opening. Through out the day we will be featuring promotional pricing, raffles and prizes and mingle with our Medical Director Dr. Grant Stevens.
March 24th 1-4 open house and 4pm Ribbon Cutting Reception 31001 Rancho Viejo Road (San Juan Medical Center) Suite 120 (next to Memorial Care) San Juan Capistrano, 92627 RSVP to Denise@orangetwistbrands.com, to secure a complimentary consult and questions about our promotional pricing and raffles please email Brittney@bodybyorangetwist.com
OrangeTwist specializes in CoolSculpting and other non-invasive aesthetic treatments such as Ultherapy and Clear + Brilliant.
OrangeTwist's Medical Director Dr. Grant Stevens discusses CoolSculpting on The Wellness Hour
W. Grant Stevens, MD Named Top Aesthetic Doctor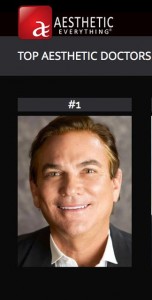 Our medical director, Dr. Grant Stevens, was voted the #1 Top Aesthetic Doctor 2015 by Aesthetic Everything, the largest network of aesthetic professionals, physicians, beauty and skincare brands in the world. Voting took place from August through September 2015. After about 1,500 votes were in, Aesthetic Everything consulted with top doctor websites to identify the highest-rated practitioners in their specialties, all of whom are nominated by their peers. These sites screen medical educations, training, hospital appointments, disciplinary histories and more. Doctors do not and cannot pay to be included. According to Vanessa Florez, founder of Aesthetic Everything, "We surveyed the top 100 professionals in the aesthetic industry. Once that survey was completed, a final web search was conducted and media was consulted to find out who among these doctors are the most beloved, trusted and go-to physicians." Dr. Stevens is the Chairman of the USC-Marina Aesthetic Surgery Fellowship and the Director of the USC Division of Aesthetic Surgery. He is a Clinical Professor of Surgery at the USC Keck School of Medicine, Division of Plastic Surgery. He is a board certified Diplomate of the American Board of Plastic Surgery, a Fellow of the American College of Surgeons and the International College of Surgeons. Dr. Stevens is on the Board of Directors of the American Society of Aesthetic Plastic Surgery and the International Society of Aesthetic Plastic Surgery where he serves as one of the International Traveling Professors.
OrangeTwist first to offer CoolMini Applicator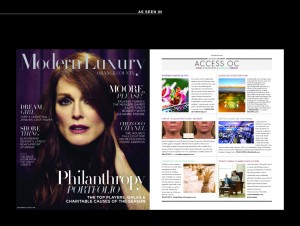 OrangeTwist is one of the first in the Orange County area to offer the brand new CoolMini applicator, designed to effectively treat unwanted fat in the neck and chin area. Results have been amazing. Good-bye turkey neck, goodbye double chin, CoolSculpting now has perfected the non-invasive, non-sugical neck lift. As the leaders in non invasive aesthetic medicine OrangeTwist are experts in use of the new CoolMini device. CoolSculpting's patented cooling technology freezes the fat with no needles and no downtime.*
Learn More about OrangeTwist, the leading CoolSculpting Center in the Nation
OrangeTwist's Medical Director, Dr. Grant Stevens discusses how men are leading the charge in wanting CoolSculpting to target fat reduction.
Dr. Grant Stevens, OrangeTwist's Medical Director, visits "The Doctors" to discuss CoolSculpting.
*Individual results may vary with different patient experiences.
Appointments
Ready to see the results for yourself? Our Newest State-of-the-Art Aesthetics Center in Rancho Mirage, CA is now open! Schedule your consultation today.